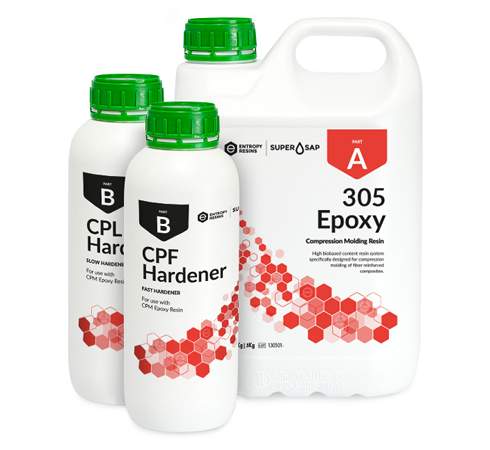 Super Sap Compression Moulding Bio-Resin
A high viscosity epoxy resin system designed specifically for compression moulding applications of fibre-reinforced composites. It has excellent fibre wetting qualities and thixotropic characteristics to limit sag in high temperature cure applications. A high modulus combined with excellent elongation properties enable durable yet light weight composites.
Fast Cure: 20 min pot life.
Slow Cure: 50 min pot life.